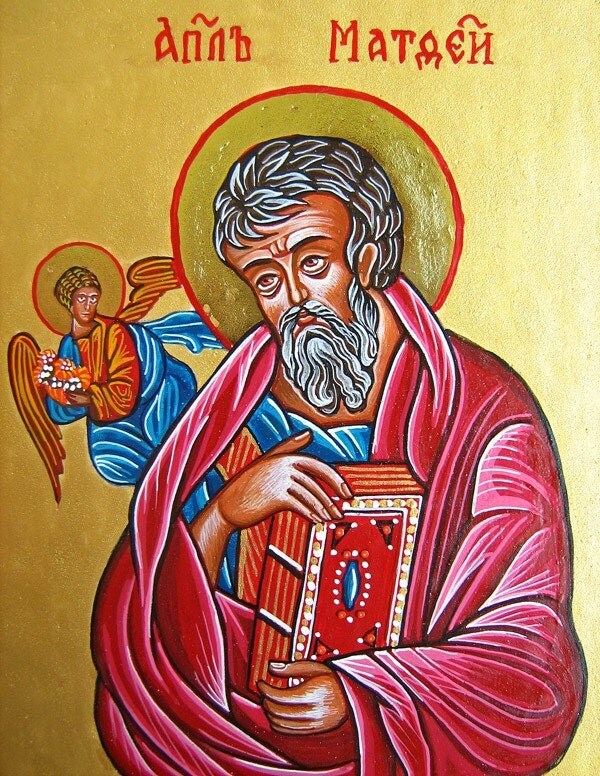 I have often wondered what Jesus meant by what he said in today's Gospel reading 'Let them be as gentiles and tax-collectors to you.' He is speaking about how to deal with those who do wrong but refuse to listen to correction. In that context one might suspect that he means to cast them out and have nothing to do with them, just as the Jews of his day wanted to have nothing to do with gentiles and tax collectors.
But then, this passage is part of a longer series of passages about forgiveness and how much we should forgive. And the lesson from the rest of the Gospel is that we shouldn't avoid people just because we disapprove of them ... the sinners, tax-collectors, & gentiles.
Also, wasn't St Matthew himself a tax-collector?
So is Jesus being ironic here? Does he, when he says let them be as gentiles and tax-collectors really saying: these are the ones that I came to save. You must never give up on them. Just as I never gave up on you. If he is, that's what he is saying to us also - don't give up on the ones you are tempted to give up on. They are the lost sheep whose being found causes joy in heaven. Amen.