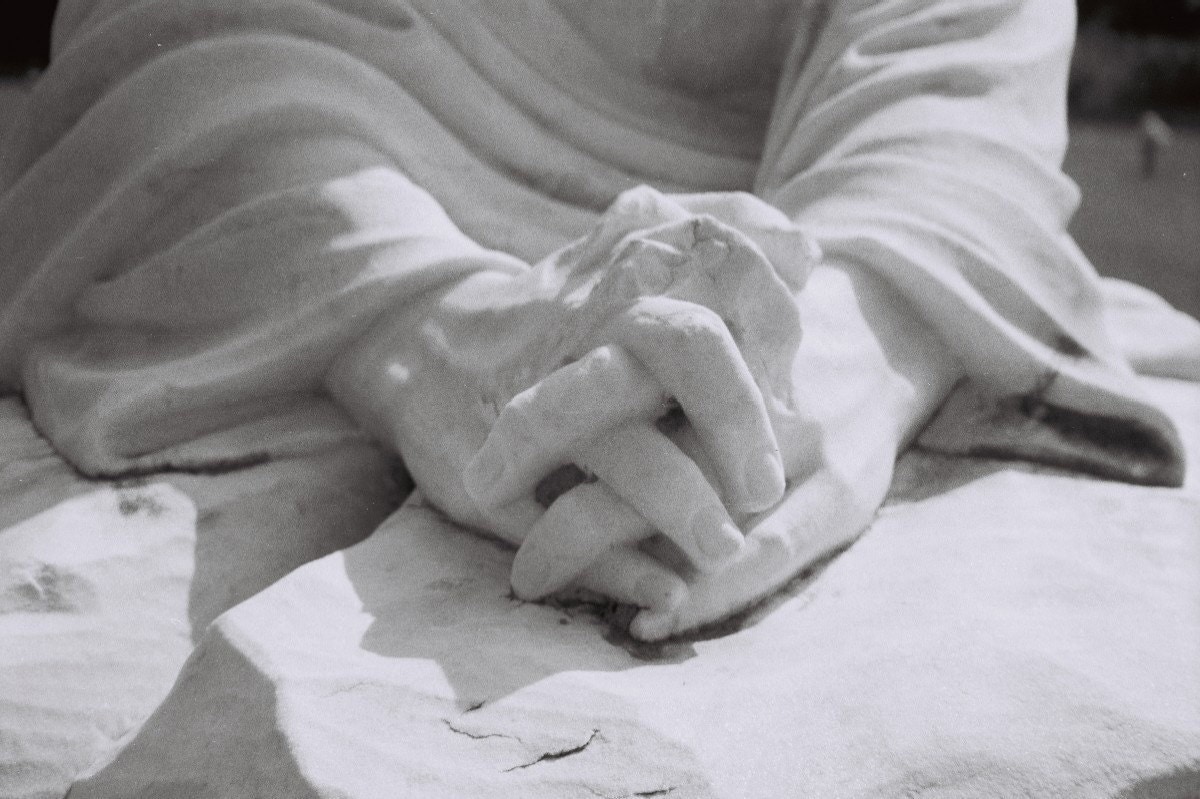 I met a woman the other day in a care home. Let's call her Annie.* The home is intended for short-stay patients, what we call 'respite care.' They normally live at home, cared for by their family, and come to the care home to give their loved ones a break, usually for around two weeks.
When I went to Annie's room she was in bed. She looked about 70, with short grey hair and glasses. Her fingers were bent crooked and twisted on the sheets.
On the shelf behind her bed were a few small sacred items ... rosary beads, a small icon of our Lady, a small crucifix. Clearly a woman of faith.
'Hello Annie.' This was my first visit. I only knew her name because it was on the door. I introduced myself. She smiled. It was a friendly smile.
'So how long have you been here Annie?' It was my opening question to all the residents. Usually the answer was somewhere between a few days to a few weeks. Those who had been there longer usually had a medical condition that couldn't be looked after at home and required the extra attention the care home could provide. Annie's answer rocked me back on my heels.
'Thirty-two years.'
'I beg your pardon?'
Annie explained she had been in a wheelchair all her life. When she was a child she contracted an untreatable disease that left her unable to walk. The time came when there was no one left at home to look after her. And so she had come to the care home.
'That must have been tough,' I said.
'No,' she said. 'I have no complaints. They look after me well. I'm happy here.' She smiled as she said it. A member of staff bustled in with her meal.
'Annie was telling me a little about her self,' I said. The woman smiled.
'She's a great girl. She never complains or feels sorry for herself.'
'You're an inspiration, Annie,' I said. I meant it. 'I'll head away and let you get on with your dinner.' Normally when I leave someone after a visit like this I tell the person I'll keep them in my prayers. Not this time. I put my hand on my shoulder and leaned in closer.
'Will you keep me in your prayers, Annie?'
She smiled.
'I will,' she said. 'Of course I will.'
*
the name and some details have been changed to protect 'Annie's' privacy